23% OFF
Can't bring your favorite liquid soap with you for your travels?
You can worry less now because Paper Soap is a portable soap sheet where you can bring it anywhere you go!
It also comes 3 in a set consisting of 3 different scents; Blue, Pink & Green Tea!
Features:
50pcs Soap Sheets Per Box
Eco-Friendly & Biodegradable Soap Sheets
Convenient & Portable
Dissolves in Water
Works With Hot Or Cold Water
Great for Hiking, Traveling, Outdoor Activities Or Daily Use

Effectively eliminate 95.99% of bacteria! 
It is light & portable, you can simply put it into your bag or purse & you'll always have soap ready whenever you need it!
One soap sheet suds plenty once you add water on it! The soap sheet will also dissolve once you lather it all over your hands! 


It is great for traveling, camping, hiking, daily use,your chid's school or any outdoor activities! Your hands can now be washed & be clean wherever you are!
It's a great gift idea for someone who is hygiene conscious, has an active lifestyle or always on the go!

Clean Hands Everywhere You Go!
25% OFF
Perfectly slice whole bananas in seconds with this valuable kitchen tool. To use, just hold over a bowl or plate and squeeze the handle for dozens of uniform banana slices.

Excellent for topping desserts, cereals, and fruit salads, discover the convenience of this brilliantly simple device.

Dull stainless steel blades keep hands and fingers safe from painful cuts and accidents.

Top-rack dishwasher safe.

Choose smart, easy-to-use kitchen utensils that are built on tasteful design, new technologies, and the trusted reputation of Chef'n.
FEATURES:
One banana slicer cuts the whole banana

Use for fruit salad, smoothie bowls, cereal, and baking

Safe and easy to use

Easy to clean

Dimensions: 17.5*4 cm
25% OFF
Original Hand Held Meat Tenderizer: Reduces cooking time by up to 40% and provides pathway for marinades to be absorbed deeper into the meat and increasing absorption by up to 600%. 

Commercial Meat Tenderizer: The meat tenderizer has double sided razor-sharp stainless-steel knives that effortlessly cut through the connective tissue in meat that can cause it to be tough.

Steak Tenderizer, Meat Tenderizer: Achieve better cooking results from less expensive cuts of meat with the original multi-blade hand-held meat tenderizer.

48 Blade Meat Tenderizer: Enhances any type of meat, including but not limited to beef, pork, veal, chicken, venison and fowl; Incredible results on boneless chicken breasts including even cooking, retention of meats natural juices and flavors.

Jaccard Original Meat Tenderizer: The tenderizer is made from the highest quality materials and is built for performance and durability and is backed by a lifetime warranty against material and workmanship defects.
20% OFF
Excellent quality and reasonable price baby fruit/food feeders and gums (3 silicone pacifiers) 

Quality - This baby fruit feeder is FDA approved .It is free of BPA, latex, lead and phthalates.

Easy to disassemble and clean/clean.

Innovative features 

Includes pacifiers of all sizes - 3 feeders pacifiers for babies/toddlers of all ages.

(medium pacifiers are pre-installed on the feeder.

Additional 1 small and 1 large pacifiers are available).
40% OFF
[Premium Quality]---High-quality environmentally friendly plastic materials, non-toxic and tasteless, stable and durable structure, durable, is the first choice for healthy families

[Innovative Design]---Built-in trash bag box, no need to find, replace at any time. Classic hollow design, household storage basket, washable, gently wipe clean

[Save Space]---small size and large capacity, can be used in living room, kitchen, bathroom, etc., to store sundries, to solve the worries of all families

[Wide Application]---Scope of application: living room, kitchen, study, bedroom, office and more
38% OFF
Features:
High-quality stainless steel and food grade plastic made, safe and durable.
This auto magnet mug is specially designed to auto mixing tea, coffee, etc.
No spoon any more, quickly stirring cup for both home and office use.
Just press the button on the handle, it will do self mixing immediately.
Mute mixing impeller and sealed mug cover, no need to worry about liquid splashing.



Specifications:
Type: Auto Magnet Mug
Material: Stainless Steel+Plastic
Color: Black/White/Pink
Capacaity: 400ml
Battery Powered:2*AA battery (not included)
Size: 11*13.5cm/4.3*5.3 inch(L*W)
Rated voltage: 3V/Rated power: 3W
33% OFF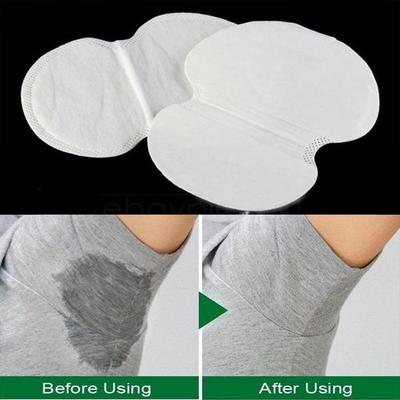 Suitable for men ,womenand children
Material: Non-woven fabrics 
Use tips: Remove adhesive sheet from the pad Insert the pad inside your clothes (broad side of the pad should be stuck onto inner side of sleeve; narrow side of the pad should be stuck onto outer of sleeve).
Remove the pad after used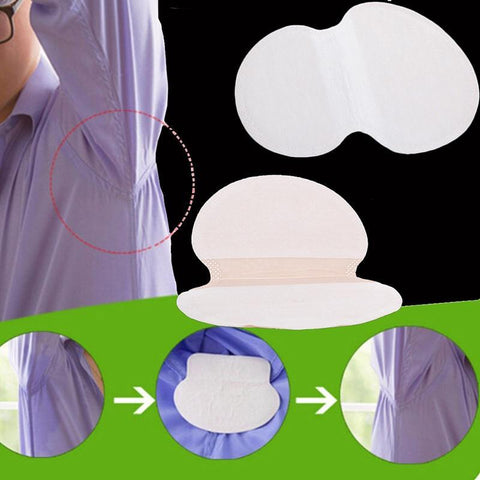 Package: 1 Pairs x Absorbing Sweat Pats
Note: This pad can be cut by yourself to fit your size.
Product type: Armpit Pads
38% OFF
Tips:Kerosene Oil can not ship by air ,so dear buyer need refill Kerosene by self,please use special lighter Kerosene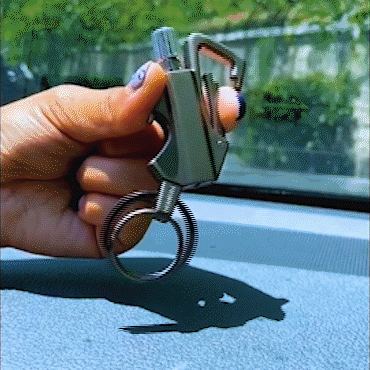 Multiple usage: open the bottle and ignite the objects, a practical tool that can be applied in humid and cold environment

Durable and portable:the lighter can be refilled the gasoline or kerosene (not included) and withstand more than 1,000 times; Dimensions is 3.5 x 1.18 x 0.6 inch/ 9 x 3 x 1.5 cm, and weight about 65 g, portable to carry when going out

Convenient to use: the matchstick adopts sliding ignition design, before using the matchstick, please add some kerosene or gasoline (not included in the package); To make sure the cotton core completely absorbs the gasoline, put the matching rod in for 1-2 minutes before first use

Ideal gift: sharing these fire starter keychains will be a ideal choice, which are well packaged, exquisite in design, and practical in function, attractive gift for men and outdoor enthusiasts
40% OFF
Clean up everywhere
All kinds of scenes can cope with ease,easy to clean the dust
29% OFF
Our Water Faucet is the perfect sink attachment for washing dishes. The faucet attachment turns the solid stream of water into a spray pattern while the flexible body allows you to point the water in any direction.
FEATURES:
Sink faucet attachment
Turns water stream into rainfall spray pattern
Flexible neck (point your water stream in any direction)
Ideal for cleaning and washing dishes
3 styles: 

pulse pattern/shower+pulse pattern/shower

360 degrees

: You can easily rotate 360 degrees 

Note: attachment only fits sink faucets with 12mm-22mm diameter
Easy to install: easy to install. You can directly install the faucet with internal thread 24mm / external thread 22mm.

 Material: high-quality stainless steel, ABS and silicone materials
➤COLLAPSIBLE & PORTABLE: Designed for easy storage when not in use.Folding it will save space in your kitchen

➤DRAINING SYSTEM: Strain fruit and vegetables, washing tube, drainer sink and storage basket. Ideal for ice and drinks at the beach

➤DURABLE POLY BOARD: Food grade material safe and easy to clean

➤MUST HAVE: This is a must have if you have a large sink in your RV or travel trailer. The functionality it provides is a must for mobile camping.
33% OFF
Description:

Stainless steel hand pressure rotary semi-automatic egg beater home kitchen manual pressing egg cream sauce mixer.

Stainless steel 10 inch hand pressure semi-automatic egg beater Creative kitchen gadget egg beater mixer.

Specifications:

Material: high quality stainless steel

Weight: 60 g

Size: 25*5.5 cm/9.8*2.2"

Specifications:

100% brand new and high quality, high style.
Perfect durability, flexibility and ultimate efficiency.
Designed for quick, comfortable and easy mixing and mixing.
Perfect for beginners and professionals with a smooth and perfect blend of perfect batter, egg beats, and whipped cream.
Simple and convenient, saves time, easy to place, and easy to store.
Easy to clean and safe to use, hand wash with warm soapy water.
Package Included:

Stainless steel egg beater*1
25% OFF
Features:
Strong Adhesive Hook Wall Door Sticky Hanger Holder for Kitchen Bathroom.
Apply to aspects of glass, ceramic tile, stainless steel, metal and other decorative plane.
Easy to use, practical, home essential.
Contact surface should be clean and dry.Used in a relatively smooth surface
Specficatio:About 4.6cm
25% OFF
Name: Intelligent sensor trash can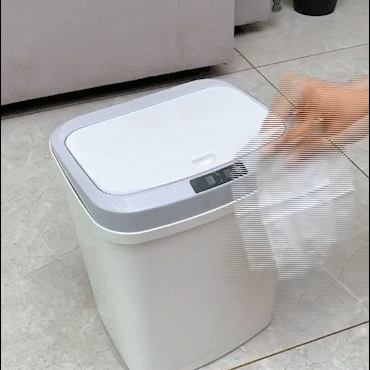 Size: 26.5*20.8*33CM
Capacity: 15L
Material: ABS+PP polypropylene + electronic components
Product Features:
1.Infrared sensing mode,Smart touch mode,Infrared touch sensing dual mode,Long battery life,rechargeable,Normally open manual mode,15L capacity barrel,Touch button design,Low-cost standby design.
2.Multiple programming changes to optimize the IC chip Inductive intelligence and quickness, bringing you a more practical product experience and life experience.
3.Infrared vibration omnidirectional induction,30 cm optimize long distances,Silent cover closed program.
4. stereo dual mode induction, rapid opening, silent opening, low power consumption and environmental protection.
50% OFF
When we drink canned drinks, we usually can't open the lid and even break the handle ring or hurt our hands, it's annoying. Introducing Mintiml™ Can Opener, a bar tool designed to help safely remove the top of almost any can with leaving no sharp edges. No more hurting and laborious, enhancing our drinking experience.
MAIN FEATURES
Create A Smooth Pour Drink


Locking mechanism securely locks cutting wheel in place to ensure a consistent cut and reduced strain on our hands. And removing the top of the can allows us to pour and enjoy the drink without interruption.
Fits Almost Any Can
Mintiml™ Can Opener can be used on most 8-19 oz beverage cans, such as the canned wine, canned cocktails, energy drinks, iced coffee, soda/seltzer, and other canned drinks. Just enjoy your cold drink anytime and anywhere!
Enjoy A Full Drink Taste
Never afraid of the grip hook was snapped or even cut your fingers and mouth. Just own Mintiml™ Can Opener and open cans with ease in seconds! Removing the entire top allows our nose to enjoy the full taste of the beverage just like a glass cup.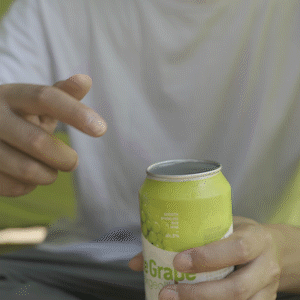 DIY Your Drinks As Your Flavor
By removing the entire top of the can, it allows us to add supplementary spices to our favorite canned drinks easier. Whether you like to mix it with soda pop or just add a little citrus in your beer, it's all available. Also, you can take advantage of an empty can to arrange and plant flowers, or as a pen container,  just get your imagination started!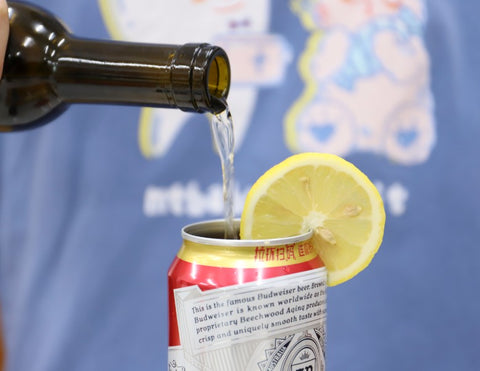 Take it on the Go
Perfect size for almost any beer can, so forget about the mug, and you can enjoy your favorite beer at a party, at the beach or a barbeque. Simply snap the handle closed for safe storage and put it into your pocket to take it anywhere and enjoy your beer anytime.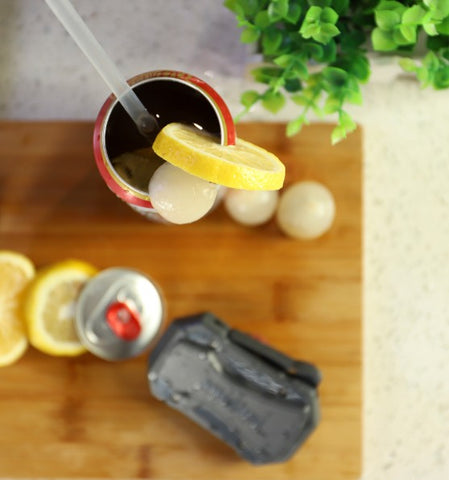 HOW TO USE
1. Grab the top edge Or the bottom edge of the can; 

(Don't grab the center of the can in order to avoid overflowing. )

2. Pull out the opener handle and place it on the top of the can;

3. Press the handle go back, hold and rotate;

4. Done, enjoy your drinks now.
SPECIFICATIONS
| | |
| --- | --- |
| MATERIAL | PC+ABS |
| TYPE | Can Opener |
| PRODUCT WEIGHT | |
| PRODUCT SIZE | |
| PACKAGE CONTENTS | |
NOTE
Due to manual measurements, please allow slight measurement deviations.
Due to the different display and lighting effects, the actual color of the item may be slightly different from the color displayed on the picture.
25% OFF
EASY DIY PAINT BY NUMBERS KITS FOR ADULTS 
Take the struggle out of Struggling Artist!
All our Canvas by Numbers painting kits include the following:
- Pre-printed numbered 100% finely woven linen canvas. Great pigment absorption and easy to color.

- Numbered acrylic-based paint set. No mix required, non-toxic, and environmentally responsible. Safe for kids and pregnancy. Cover lines and numbers 100%!

- Set of 10 Professional Brushes of multiple sizes .
- Hanging kit, including 2x screws and 2x non-track hooks.
- Protective box, safe for transit, and ideal for a gift. 
- Reference print
You can buy your Paint By Numbers rolled without a frame,or rolled with DIY Frame(easy installation within minutes).
Why you should order: 
FANTASTIC GROUP ACTIVITY - Spend a special night in with the girls (wine recommended) 
DIY HOME DECORATION - Paint your own wall art, even if you have zero artistic ability 
PERFECT GIFT IDEA - Whether it's for a birthday or Mother's Day, give a gift they'll love 
RELAX. Take your mind off the anxieties of the work day and your crap boss. Who needs therapy when you have paint by numbers?
25% OFF
Every Day A New Sand Art Image! With each turn, the sand will fall in a different pattern creating new and unique landscapes.
This inventive artwork will bring a calming, natural presence and a sense of wonder to your office or home.
Ever changing, this sand art is an awesome microcosm of natural elements and landscapes. Give the frame a gentle tilt or a more extreme angle and watch as the flow and speed of the falling sands form tiny deserts, mountains, clouds, rain, oceans and smoke, all ebbing and flowing into one another.
There is an eternal and yet fleeting quality about this interactive art, and the sparkling sand will mesmerize as it becomes a tiny primordial universe right there on your desk.  
Rotate for a new design.
The most beautiful sand art available anywhere!Round design for easy turning and beautiful sand sculptures.
Dimensions: Small: 6.7''*5.35"/ Medium: 8.66"*6.9"/Large: 12"*9.84"
FLOW TIME: 15 MIN- 2 HOURS
20% OFF
Our Cat Self-Groomer is a grooming brush that your cat can use by itself! Just attach it to your wall or any low corner for your cat to brush up against. The bristles will collect shedding hair and keep your cat nicely groomed.
FEATURES:
Cat grooming comb
Includes adhesive strips for hanging
Easy to install and easy to remove
Includes a catnip compartment
Won't damage walls
Ideal for walls and corners
Dimensions: 9cm x 13cm
17% OFF
Three Layers Can Hold 5 Pairs of Shoes
Fature:
Shoe storage box: size / 22x 14x 29 cm, perfect 3-layer design

Shoe bag storage:  store clothes, cosmetics, toiletries, accessory bags, books, etc. 

Have a stylish appearance, with 2 compartments, can accommodate 5 pairs of shoes 13 yards shoes or high heels / slippers sandals.