25% OFF
Perfectly slice whole bananas in seconds with this valuable kitchen tool. To use, just hold over a bowl or plate and squeeze the handle for dozens of uniform banana slices.

Excellent for topping desserts, cereals, and fruit salads, discover the convenience of this brilliantly simple device.

Dull stainless steel blades keep hands and fingers safe from painful cuts and accidents.

Top-rack dishwasher safe.

Choose smart, easy-to-use kitchen utensils that are built on tasteful design, new technologies, and the trusted reputation of Chef'n.
FEATURES:
One banana slicer cuts the whole banana

Use for fruit salad, smoothie bowls, cereal, and baking

Safe and easy to use

Easy to clean

Dimensions: 17.5*4 cm
25% OFF
Original Hand Held Meat Tenderizer: Reduces cooking time by up to 40% and provides pathway for marinades to be absorbed deeper into the meat and increasing absorption by up to 600%. 

Commercial Meat Tenderizer: The meat tenderizer has double sided razor-sharp stainless-steel knives that effortlessly cut through the connective tissue in meat that can cause it to be tough.

Steak Tenderizer, Meat Tenderizer: Achieve better cooking results from less expensive cuts of meat with the original multi-blade hand-held meat tenderizer.

48 Blade Meat Tenderizer: Enhances any type of meat, including but not limited to beef, pork, veal, chicken, venison and fowl; Incredible results on boneless chicken breasts including even cooking, retention of meats natural juices and flavors.

Jaccard Original Meat Tenderizer: The tenderizer is made from the highest quality materials and is built for performance and durability and is backed by a lifetime warranty against material and workmanship defects.
33% OFF
Our Spout Glass is the perfect way to sip on your favorite beverage. The whimsical glass has a built-in spout that acts as a fun straw. It's perfect for cocktails and other beverages.
FEATURES:
Set of 2 drinking glasses
Built-in spout-style sipping straw
Made of glass
Capacity: 300ml
Dimensions: 11.5cm (height) x 5.5cm (cup diameter)
33% OFF
Our Easy Flip is a 3-in-1 cooking tool that acts as a tong, flipper, and scrapper.  It can be used to pick up various foods at the buffet, bar or even parties.
FEATURES:
Grips and flips your food

Scrapes and cleans the griddle
Stainless steel
Easy to clean
Size: 26 x 7.2 cm 

Our Guarantee:
 ☑️  Tracking number for every order
 ☑️  Safe payments via Stripe® and Paypal®
 ☑️  24/7 assistance shop@concepturs.com
 ☑️  No hidden fees!
50% OFF
Serving melons are now made easier with our Melon Mill Slicer. The design of our product is innovative and fun. All you have to do is insert it into a sliced melon and it conveniently scoops and slices the melon into bite-size cubes--ready for serving!
FEATURES:
High-quality materials and beautiful design
Enables you to make bite-size melon cubes.
Easy to use. Just plunge it in the watermelon.
Quickly and effortlessly cuts into the watermelon fruit.
Material: stainless steel+ pp
Size: 25.5x9.5cm/10x3.74inch
FREE WORLDWIDE SHIPPING!
Please allow 2-4 weeks for delivery to the United States, Canada, United Kingdom, Australia, New Zealand and all European Union Countries.
Please allow 2-6 weeks for delivery to the rest of the world.
29% OFF
Our Water Faucet is the perfect sink attachment for washing dishes. The faucet attachment turns the solid stream of water into a spray pattern while the flexible body allows you to point the water in any direction.
FEATURES:
Sink faucet attachment
Turns water stream into rainfall spray pattern
Flexible neck (point your water stream in any direction)
Ideal for cleaning and washing dishes
3 styles: 

pulse pattern/shower+pulse pattern/shower

360 degrees

: You can easily rotate 360 degrees 

Note: attachment only fits sink faucets with 12mm-22mm diameter
Easy to install: easy to install. You can directly install the faucet with internal thread 24mm / external thread 22mm.

 Material: high-quality stainless steel, ABS and silicone materials
50% OFF
When we drink canned drinks, we usually can't open the lid and even break the handle ring or hurt our hands, it's annoying. Introducing Mintiml™ Can Opener, a bar tool designed to help safely remove the top of almost any can with leaving no sharp edges. No more hurting and laborious, enhancing our drinking experience.
MAIN FEATURES
Create A Smooth Pour Drink


Locking mechanism securely locks cutting wheel in place to ensure a consistent cut and reduced strain on our hands. And removing the top of the can allows us to pour and enjoy the drink without interruption.
Fits Almost Any Can
Mintiml™ Can Opener can be used on most 8-19 oz beverage cans, such as the canned wine, canned cocktails, energy drinks, iced coffee, soda/seltzer, and other canned drinks. Just enjoy your cold drink anytime and anywhere!
Enjoy A Full Drink Taste
Never afraid of the grip hook was snapped or even cut your fingers and mouth. Just own Mintiml™ Can Opener and open cans with ease in seconds! Removing the entire top allows our nose to enjoy the full taste of the beverage just like a glass cup.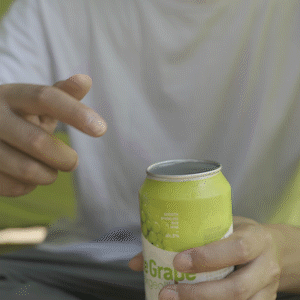 DIY Your Drinks As Your Flavor
By removing the entire top of the can, it allows us to add supplementary spices to our favorite canned drinks easier. Whether you like to mix it with soda pop or just add a little citrus in your beer, it's all available. Also, you can take advantage of an empty can to arrange and plant flowers, or as a pen container,  just get your imagination started!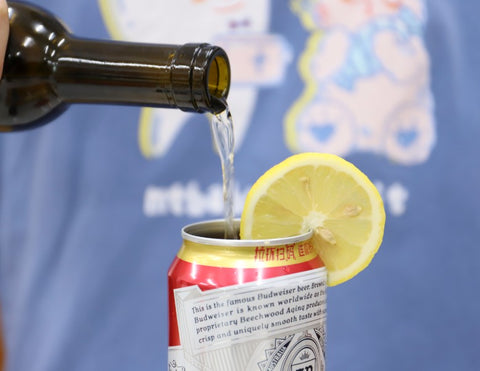 Take it on the Go
Perfect size for almost any beer can, so forget about the mug, and you can enjoy your favorite beer at a party, at the beach or a barbeque. Simply snap the handle closed for safe storage and put it into your pocket to take it anywhere and enjoy your beer anytime.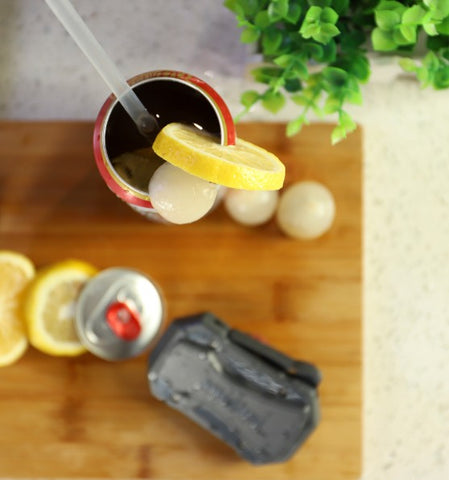 HOW TO USE
1. Grab the top edge Or the bottom edge of the can; 

(Don't grab the center of the can in order to avoid overflowing. )

2. Pull out the opener handle and place it on the top of the can;

3. Press the handle go back, hold and rotate;

4. Done, enjoy your drinks now.
SPECIFICATIONS
| | |
| --- | --- |
| MATERIAL | PC+ABS |
| TYPE | Can Opener |
| PRODUCT WEIGHT | |
| PRODUCT SIZE | |
| PACKAGE CONTENTS | |
NOTE
Due to manual measurements, please allow slight measurement deviations.
Due to the different display and lighting effects, the actual color of the item may be slightly different from the color displayed on the picture.
35% OFF
Our Wine Pumper is a vacuum seal bottle stopper for left-over wine. It keeps unfinished wine fresh by removing the air from the bottle. Just insert the bottle stopper and pump to remove air.
FEATURES:
Wine bottle stopper
Removes air from wine bottle
Preserves unfinished wine and keeps it fresh
Fits all bottle sizes
Washable and reusable
Ideal for wine, champagne, and beer
Approx. 12.5cm long
50% OFF
Core your apples in just seconds with our Apple Drill. The apple corer is quick and easy to use. Simply press down through your apple and pull back up to remove the core. Then pinch open to easily release and discard. 
FEATURES:
Apple corer tool
Stainless steel
Easy grip handle
Removes stem, seeds, and core at once
Pinches open to easily release core
Dimensions: length - 18cm; diameter - 2cm
38% OFF
Our Juice Spray allows you to spray fresh juice to add an extra punch to your dishes.  The screw-like design can easily be inserted and secured inside the fruit and the juice fills the filter through the holes in the sprayer.  This works great for lemons, limes, and tomatoes.
FEATURES:
Juice sprayer

Easy to spray
Easy to clean
Screw-like design
Great for adding flavor to your dish
Our Guarantee:
 ☑️  Tracking number for every order
 ☑️  Safe payments via Stripe® and Paypal®
 ☑️  24/7 assistance shop@concepturs.com
 ☑️  No hidden fees!