25% OFF
Name: Intelligent sensor trash can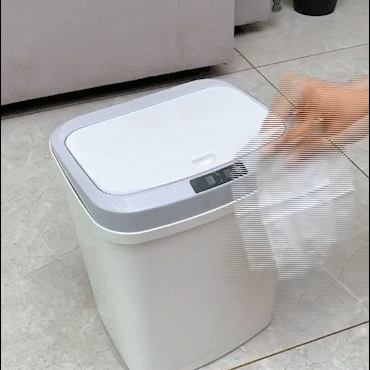 Size: 26.5*20.8*33CM
Capacity: 15L
Material: ABS+PP polypropylene + electronic components
Product Features:
1.Infrared sensing mode,Smart touch mode,Infrared touch sensing dual mode,Long battery life,rechargeable,Normally open manual mode,15L capacity barrel,Touch button design,Low-cost standby design.
2.Multiple programming changes to optimize the IC chip Inductive intelligence and quickness, bringing you a more practical product experience and life experience.
3.Infrared vibration omnidirectional induction,30 cm optimize long distances,Silent cover closed program.
4. stereo dual mode induction, rapid opening, silent opening, low power consumption and environmental protection.
What shipping method Concepturs use?
Currently, all the products will be shipped by USPS/Hermes service. For the Express Shipping, DHL is the shipping carrier.

Processing Time

Our estimated delivery dates are based on several factors, including the destination address, the shipping options you've chosen, and how quickly we can assemble and prepare your items for shipment. You can calculate delivery estimates by taking the processing time for your order and adding the delivery time based on the shipping method you've chosen.

There is different processing time for different item. You can check the processing time from product page. Once your order is placed, you can check order shipping info from the online order status page. 

We are excited to offer international shipping for most destinations of the world. The super savings option will take 10 to 25 business days for every order. If you have any further questions, please contact our customer services: service@concepturs.com.